Sigma Battle Royale is a stylized survival shooter game for mobile devices. Be the last team standing in our Classic Battle Royale and 4v4 Fight Out.
Player versus player combat is the final stage of Battle Royale, where 50 players face off against each other.
You can choose the starting point of your parachute freely, and challenge yourself in our vast map. Keep in mind that the only goal is to remain in the safe zone for as long as possible.
Fight Out challenges you to work with three other players to defeat your enemies in a tense battle. Lead the team to victory by fighting for your faith!
A battle royale game, SIGMA pits 50 players against each other until only one survives. With large drawing distances and simple graphics, SIGMA combines Fortnite graphics with Free Fire-like gameplay so that you can easily spot enemies on the map. Additionally, its performance is excellent, running smoothly even on midrange devices.
Similarly to other games with similar mechanics, SIGMA starts with you in an airplane flying over a map. If you want to jump anywhere, you can do so. Upon falling, you will be able to collect a variety of items, including weapons, vests, helmets, ammo, and first-aid kits. Occasionally, boxes with special loot fall from the sky, including better weapons or protection against enemy attacks, making winning the game easier.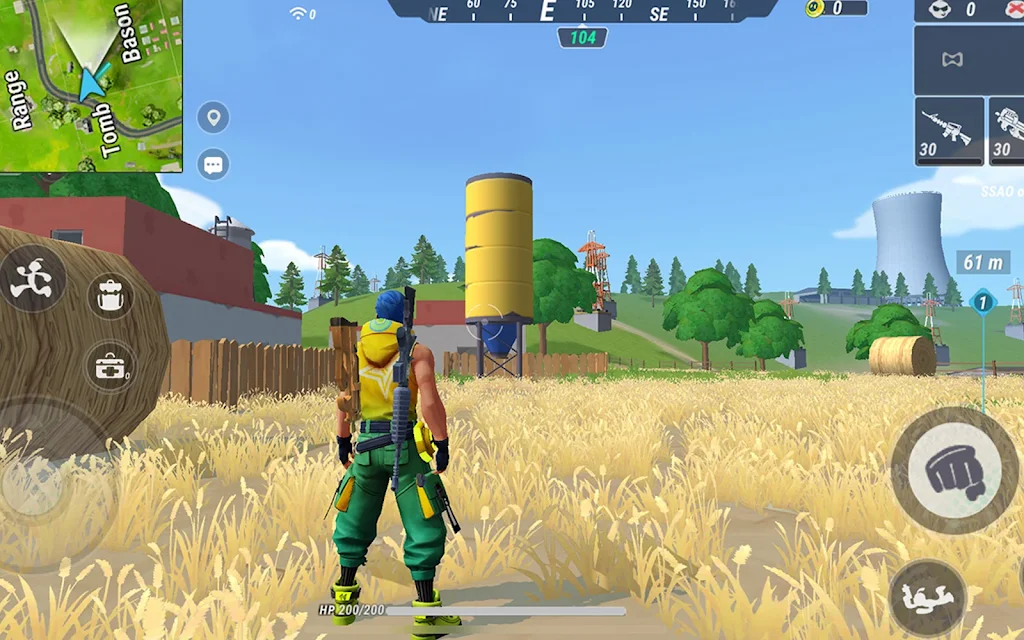 There are very few controls in SIGMA. Using the left joystick, you can navigate the map. You can also access a first aid kit by clicking the inventory button next to it. There are action buttons on the right side, including shooting, aiming, jumping, crouching, and lying down. Reloading the weapon is as easy as clicking on the right-corner area. By bringing the scope closer to the enemy, the game makes it easier to aim and shoot.
SIGMA offers the option of checking the map to see where the concentric rings are closing. A player's life count can also be viewed at any time.
Furthermore, you can participate in 4v4 matches with other players in SIGMA's Fight Out mode. Playing the game unlocks character skins that can be customized.
Download the SIGMA APK if you are looking for a battle royale shooter with customizable characters and more game modes!
The game borrows moments from other "battle royale" projects, such as Garena Free Fire and PUBG Mobile. With Sigma, you can get on some cars and drive away on them. In both the equipment with first-aid kits and the body kit for your weapon, I appreciate that the items are selected automatically. A very clear interface is provided in this regard. Additionally, you fight alone and die immediately after critical damage if there are 50 people participating on one map (if they are bots).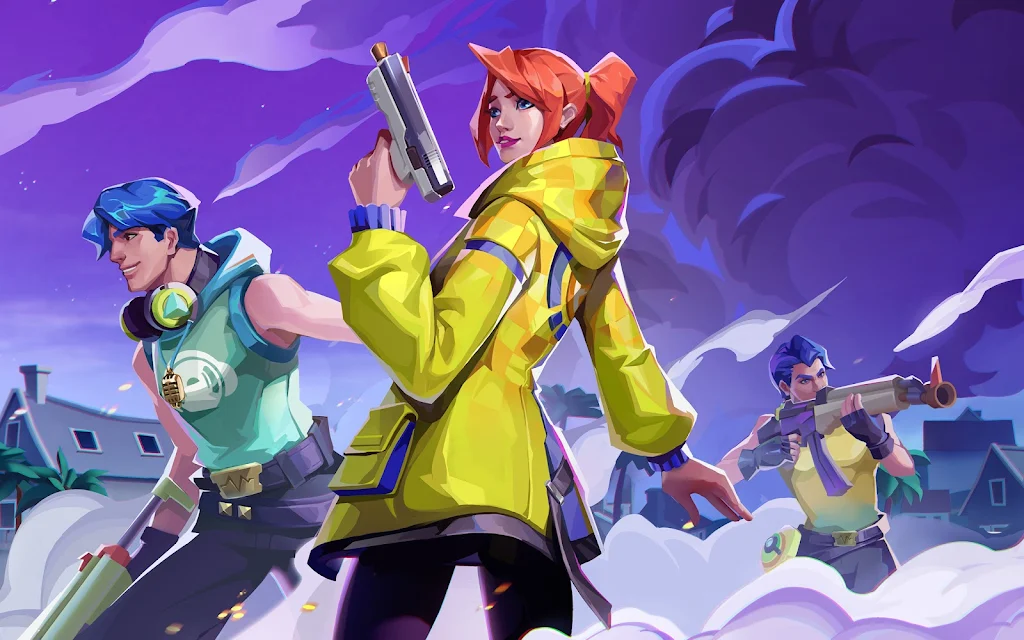 Stylized Graphics
Immerse yourself in this creative and stylized survival world. Don't let your imagination fool you, it's more dangerous than you think.
Experience a unique survival shooter game
On mobile, you'll find an unforgettable survival experience thanks to the easy-to-use controls.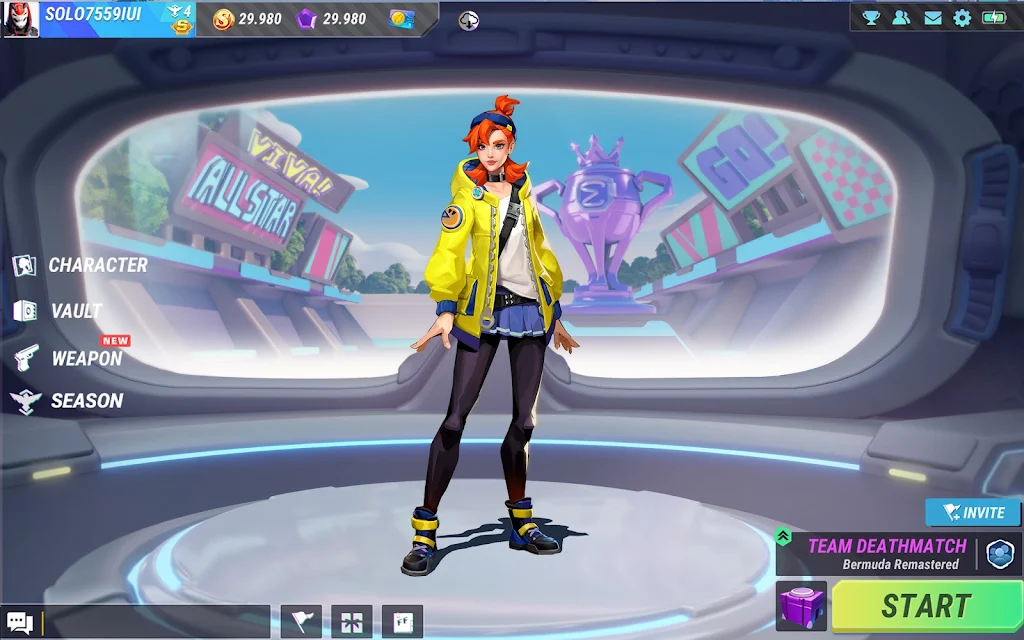 Battle Royle classic
A fast-paced and lite game played in ten minutes with fifty players.
There will be 49 other players competing against you. Be the last one standing by implementing your creative battle tactics.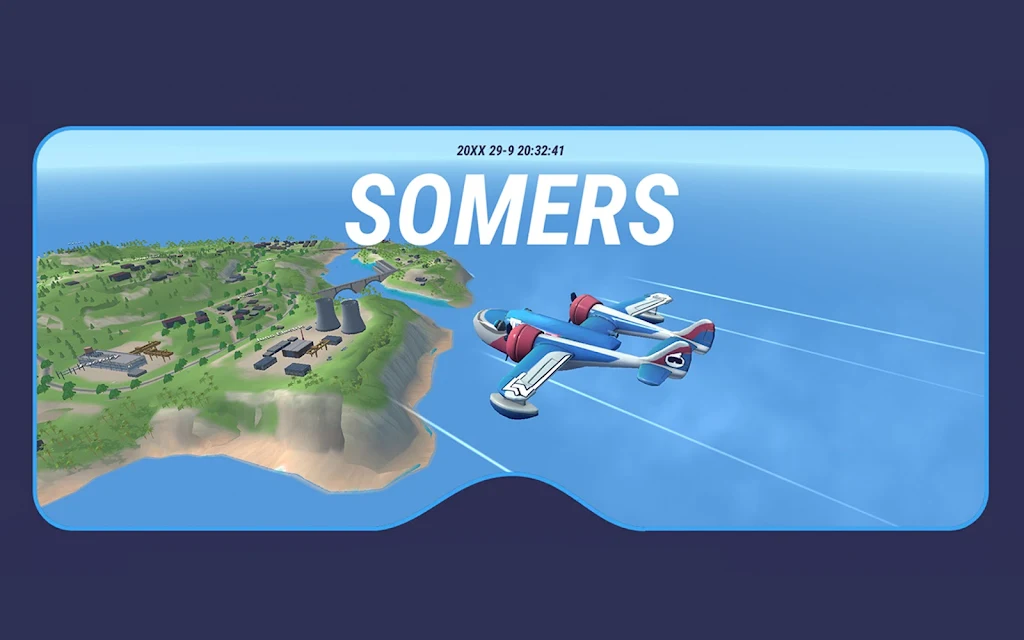 Fight Out 4v4
Resources must be allocated, weapons must be purchased, and the enemy must be outlasted.
7-min match, Squad v.s. Squad on all creative maps.
Is this an exciting journey you are looking forward to? Enjoy the battle with your squad!
See More Similar apps